Introduction to Digital ATV Presentation by Mel, KØPFX at the January 25, 2020 Winterfest in Collinsville, IL.  This is a great video to learn the basics of Digital ATV.
One of the least expensive, easiest and quickest ways to get on the air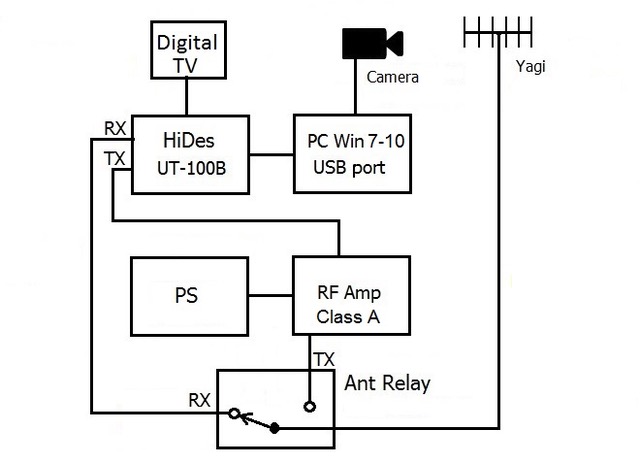 Using the UT-100B Dongle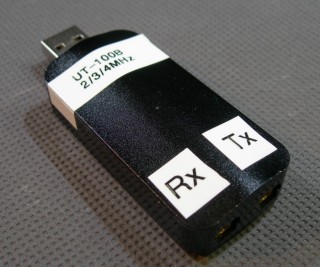 HiDes UT-100B Dongle
Find one on eBay
Mel, KØPFX, demonstrates how easy it is to set up a Digital ATV station.
A more versatile setup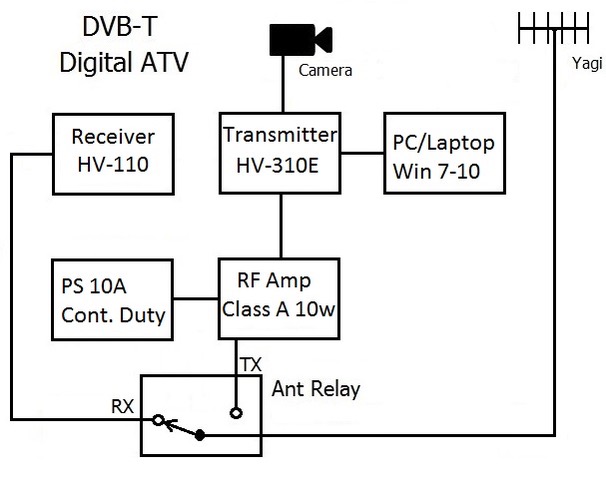 HiDes HV-310E TX and
HV-110 RX
Simple Block Diagram
HV-110 Receiver (front)
Find one on eBay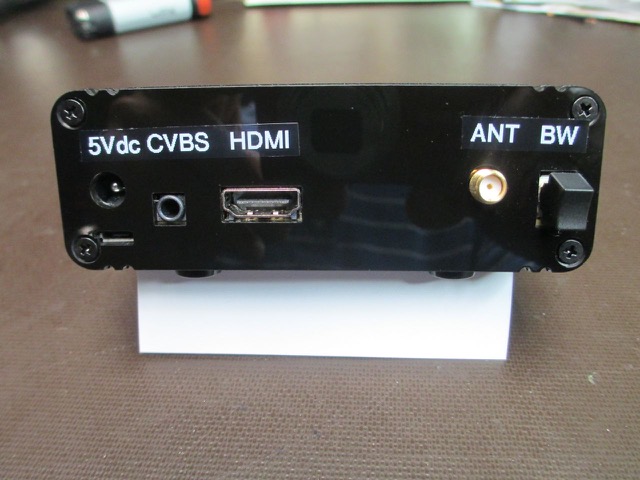 HV-110 Receiver (rear)
DVB-T Diagram with Interface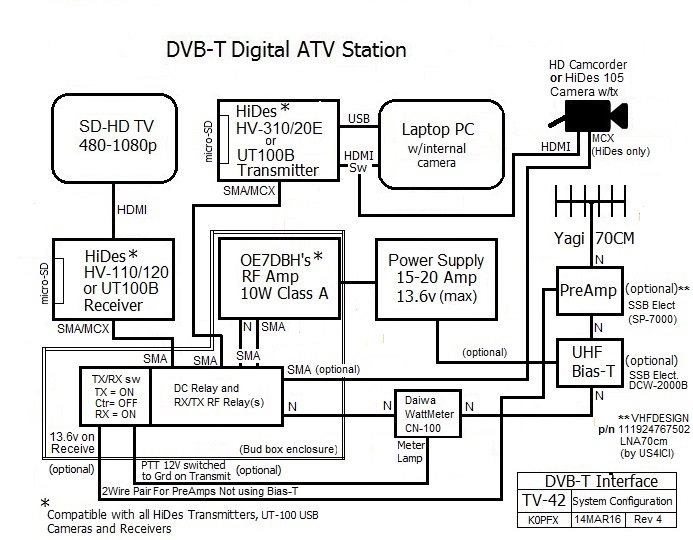 Complete DVB-T Station
Class A Linear Amp from Darko, OE7DBH ~10 watts out
Resources on the Web…
Jim Andrews Amplifiers and DATV app notes: